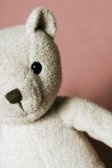 Akane
Burnaby / Burnaby , BC.
First Language
日本語
2nd. Language
English [Conversational]
Sex
Female
Age
32
Status in Canada
Working Holiday
Date of Expiry
Jul. 16th, 2023
Sitter Experience
Experienced [1.0 year(s)]
Akane's Self-Introduction
10 years experienced as a kindergarten teacher in Japan and UK.
I moved to Vancouver in April of this year and will have more free time from September, so I am registering here in the hope that I can make use of my experience.

I worked as a kindergarten teacher in Japan for 7 years, teaching all age groups from 3 to 6 years old.
After that, I moved to the UK and worked for 3 years as a kindergarten teacher at a Japanese-affiliated kindergarten. During my time in the UK, I taught Japanese to children attending a remedial school, so I have experience not only in childcare, but also in teaching Japanese as a second language and helping children with their homework.

I am also available to help with simple household chores for families who are busy raising children or working.

If you have any questions or would like to discuss my schedule, please do not hesitate to contact me.

Contact this babysitter
Sitter's Profile
Expected rate
$ 20.00 - 25.00
Age of children you will sit for

1-3 years old (Baby)
3-10 years old (Kid)
10+ years old

Additional task you can provide

Supervision of more than two k
Letting kids play outside safe
Going for a walk with a stroll
Light Housecleaning
Homework Help
Potty Training

Special Skill

First Aid
Childhood Education
Nursery Teacher

Reference
No Reference Available.
My Availability
SUN
MON
TUE
WED
THU
FRI
SAT
0 am -
3 am
3 am -
6 am
6 am -
9 am
9 am -
12 pm
12 pm -
15 pm
15 pm -
18 pm
18 pm -
21 pm
21 pm -
24 pm
Available
Not Available
| | |
| --- | --- |
| Job Types | |
| Available working period | |
| Other Special Request can be asked for. | |
| Comment | |
Member Since
Aug. 16th, 2022
Last Login Date
Feb. 1st, 2023
Profile Last Updated
Jan. 25th, 2023
Visitor to this Profile
1214
Received Contact Email
2
Multi-language Profile