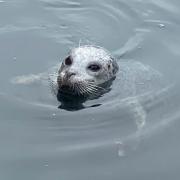 ERICA
Burnaby / Burnaby, BC.
First Language
日本語
2nd. Language
English [Conversational]
Sex
Female
Age
28
Status in Canada
Working Holiday
Date of Expiry
Feb. 12th, 2023
Education
University Graduate
Sitter Location
Guardian's Home
Sitter Experience
Not Experienced
ERICA's Self-Introduction
Hello I'm Erica
Hello, I'm Erica.
I'm from Japan. I've been Canada for 8 month now.
I'm here on working holiday visa. I used to work at Cleaner product company for 5 years in Japan but now I'm sort of trying to het into something more related to English. I have moved to Vancouver because I'm interested in any other countries.
I can cleaning well because I used to work cleaner product company.
I working at restaurant on night time shift. In daytime is available!
Please contact me!

Contact this babysitter
Sitter's Profile
Expected rate
$ 15.65 - 15.65
Age of children you will sit for

3-10 years old (Kid)
10+ years old

Additional task you can provide

Cooking light meal
Grocery Shopping
Light Housecleaning
Laundry

Reference
No Reference Available.
My Availability
SUN
MON
TUE
WED
THU
FRI
SAT
0 am -
3 am
3 am -
6 am
6 am -
9 am
9 am -
12 pm
12 pm -
15 pm
15 pm -
18 pm
18 pm -
21 pm
21 pm -
24 pm
Available
Not Available
| | |
| --- | --- |
| Job Types | |
| Available working period | |
| Other Special Request can be asked for. | |
| Comment | |
Member Since
Jun. 26th, 2022
Last Login Date
Jul. 11th, 2022
Profile Last Updated
Jul. 7th, 2022
Visitor to this Profile
1014
Received Contact Email
5
Multi-language Profile