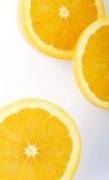 Kanae
Vancouver / Vancouver, BC.
First Language
日本語
2nd. Language
English [Conversational]
Sitter Location
Guardian's Home
Sitter Experience
Experienced [18.0 year(s)]
Kanae's Self-Introduction
☆More than 18 years of experience☆
Hello, this is Kanae.
I came to Vancouver on a working holiday visa and now I'm a Permanent Resident.

I used to work at an orphanage, a daycare and an after school care for 6 years in Japan.
I've been working as babysitter/nanny for more than 12 years in Canada.

I worked for a Canadian family until I had to go to Japan for some time, and at the same time they decided to put their kids to school and daycare.
Now that I'm back in Vancouver I'm looking for new family for start to another adventure.

I have experience in taking care of kids from newborn baby to 12 years old.
I have an early childhood education certificate in Japan.
I don't have a driver's license.
I took a first aid class 2 times. I just book a CPR course.
I'm fully vaccinated (4 doses).

I'm looking for:
- Full time, Monday to Friday, 35-40 hours a week
- Close from my place
- Live out
- 1-2 kids

I'm currently working on Saturdays teaching Japanese to a 10 years old girl who I used to take care of since she was 2 years old.

Looking forward to work with you.
Please let me know if you have any questions.
Thank you so much!

Contact this babysitter
Sitter's Profile
Expected rate
$ 21.00 - 30.00
Age of children you will sit for

0-1 years old (Newborn)
1-3 years old (Baby)
3-10 years old (Kid)
10+ years old

Additional task you can provide

Supervision of more than two k
Letting kids play outside safe
Going for a walk with a stroll
Cooking light meal
Grocery Shopping
Light Housecleaning
Laundry
Caring for Sick Children
Homework Help
Potty Training

Special Skill

First Aid
Childhood Education
Nursery Teacher

Reference
References Available Upon Request.
My Availability
SUN
MON
TUE
WED
THU
FRI
SAT
0 am -
3 am
3 am -
6 am
6 am -
9 am
9 am -
12 pm
12 pm -
15 pm
15 pm -
18 pm
18 pm -
21 pm
21 pm -
24 pm
Available
Not Available
Job Types
Full-time
Available working period

I can work from : Jan. 10th, 2023
Prefer long-term work

Other Special Request can be asked for.

Available for night time sitting
Available for On-Call

Comment
Member Since
Jul. 8th, 2011
Last Login Date
Dec. 1st, 2023
Profile Last Updated
Nov. 13th, 2023
Visitor to this Profile
184457
Received Contact Email
95
Multi-language Profile
Kanae's Neighborhood Map