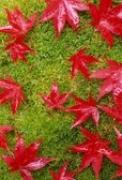 maho
richmond / richmond, BC.
First Language
日本語
2nd. Language
English [Conversational]
Sex
Female
Status in Canada
Permanent Residence / Citizen
Date of Expiry
Permanent
Education
University Graduate
Sitter Location
Either
Sitter Experience
Experienced [7.0 year(s)]
maho's Self-Introduction
part time/full time available
hello, i worked at kindergarten for 5 years in japan.
First-aid and CPR trained. I have a 5 month old daughter, so I will be able to babysit with my daughter.
Thank you

5ヶ月の娘がいます。(2017年12月末生まれ)娘と一緒にお子様を見る形になります。

Contact this babysitter
Sitter's Profile
Expected rate
$ 14.00 - 15.00
Age of children you will sit for

0-1 years old (Newborn)
1-3 years old (Baby)
3-10 years old (Kid)
10+ years old

Additional task you can provide

Supervision of more than two k
Letting kids play outside safe
Going for a walk with a stroll
Cooking light meal
Grocery Shopping
Light Housecleaning
Laundry
Pet Care
Caring for Sick Children
Homework Help
Potty Training

Special Skill

First Aid
Childhood Education

Reference
References Available Upon Request.
My Availability
SUN
MON
TUE
WED
THU
FRI
SAT
0 am -
3 am
3 am -
6 am
6 am -
9 am
9 am -
12 pm
12 pm -
15 pm
15 pm -
18 pm
18 pm -
21 pm
21 pm -
24 pm
Available
Not Available
Job Types
Full-time
Available working period

I can work from : Jul. 1st, 2012
Available immediately

Other Special Request can be asked for.

Available for night time sitting
Available for over night sitting
Available for travel accompany
Available for On-Call

Comment
I can work till the end of October,
I might can work longer or maybe I have to move to somewhere.
But I can work as live-in or live-out either way.
Please let me know if you are interested :)

Member Since
Aug. 13th, 2011
Last Login Date
Jul. 22nd, 2020
Profile Last Updated
Jun. 22nd, 2018
Visitor to this Profile
183017
Received Contact Email
38
Multi-language Profile