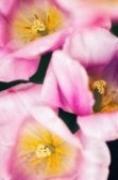 ECO BEAR
Kitsilano / Vancouver, BC.
First Language
日本語
2nd. Language
English [Fluent]
Sex
Female
Sitter Location
Sitter's Home
Sitter Experience
Experienced [13.0 year(s)]
ECO BEAR's Self-Introduction
I am a Family Child Care provider.
Type: RLNR (Registered License Not Required)
HELP
Childcare Spot Available in September 2018 ( Part time ) and January 2019 ( Full Time)
We registered our family childcare through CCRR (Child Care Resource & Referral) in Mar 2012. We have been oparating my childcare since May, 2012.

** I have one Part time spot available in September , 2018 and also one Full time spot available in January, 2019. **

My Certifications are as follows:
*ESL(English as a Secound Language)
*TESOL(Teaching English as a Second Language) for Children
*Introduction to Family Child Care
*First Aid and Early Childhood Education License

As well as my studies over past 14 years, I have worked with several children aged 10 months to 7 years old as a practicum student at a daycare and a preschool and as Nanny. I speak both English and Japanese.

I provide a variety of learning activities based on play, exercise, as well as healthy snacks.

Come Join Our Natural,Healthy and Fun program at the ECO BEAR CHILDCARE!


Please contact 778-223-2547
ecobeardaycare@gmail.com

Contact this babysitter
Sitter's Profile
Expected rate
$ 20.00 - 25.00
Age of children you will sit for

0-1 years old (Newborn)
1-3 years old (Baby)
3-10 years old (Kid)

Additional task you can provide

Supervision of more than two k
Letting kids play outside safe
Going for a walk with a stroll
Cooking light meal
Homework Help
Potty Training

Special Skill

First Aid
Childhood Education
Nursery Teacher

Reference
References Available Upon Request.
My Availability
SUN
MON
TUE
WED
THU
FRI
SAT
0 am -
3 am
3 am -
6 am
6 am -
9 am
9 am -
12 pm
12 pm -
15 pm
15 pm -
18 pm
18 pm -
21 pm
21 pm -
24 pm
Available
Not Available
Job Types
Part-time
Available working period
Other Special Request can be asked for.
Comment
I have been operating my Family childcare since 2012 as Registered Licence Not Required through Westcoast Child Care Resource Centre. I have an opening(Part time) from 1 April and 1 August, 2019.

Please contact me more details about fees, schedules etc.
Best Regards,
Member Since
Apr. 23rd, 2012
Last Login Date
Feb. 23rd, 2019
Profile Last Updated
Feb. 23rd, 2019
Visitor to this Profile
44150
Received Contact Email
11
Multi-language Profile