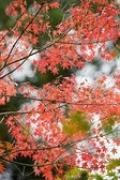 Koji
Vancouver / Vancouver, BC.
Phone (Cell) 778-227-4374
First Language
日本語
2nd. Language
English [Fluent]
Age
29
Sitter Location
Either
Sitter Experience
Not Experienced
Koji's Self-Introduction
Excellent Kids Sitter
I have been living in Vancouver with a host family including 4 kids almost for a year. They are 7-14 years old. I often spend my time looking out for kids because their parents are busy. When holding a party at home, I spend my time looking out for kids more. I went camping, traveling, and hanging out outside with them a lot. So I'm confident to communicate with kids safely. Sometimes I help with their homework. I like cooking and I can cook Japanese food, Chinese food, and Italian food because I have experienced working at some restaurants.
When I lived in Japan. I volunteered to help with homework once a week for kids at a community center. And also I have two nephews and I often played with them.

Contact this babysitter
Sitter's Profile
Expected rate
$ 15.65 - 20.00
Age of children you will sit for

3-10 years old (Kid)
10+ years old

Additional task you can provide

Supervision of more than two k
Letting kids play outside safe
Going for a walk with a stroll
Cooking light meal
Grocery Shopping
Light Housecleaning
Laundry
Pet Care
Homework Help

Reference
No Reference Available.
My Availability
SUN
MON
TUE
WED
THU
FRI
SAT
0 am -
3 am
3 am -
6 am
6 am -
9 am
9 am -
12 pm
12 pm -
15 pm
15 pm -
18 pm
18 pm -
21 pm
21 pm -
24 pm
Available
Not Available
| | |
| --- | --- |
| Job Types | Part-time |
| Available working period | |
| Other Special Request can be asked for. | |
| Comment | |
Member Since
Oct. 27th, 2022
Last Login Date
Nov. 7th, 2022
Profile Last Updated
Nov. 7th, 2022
Visitor to this Profile
540
Received Contact Email
1
Multi-language Profile
No profile in other language edited.