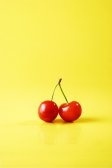 Sumire
Vancouver / Vancouver, BC.
First Language
日本語
Sitter Experience
Experienced [4.0 year(s)]
Sumire's Self-Introduction
I am available for on call and flexible for any days and time. (till 10.Feb.2019)
I have experience of babysitting for Four years until 2019.
I tool care for the three years old and the eleven months old baby.
I have two kids and both of them became University students. Therefore I am flexible about he time and days. I will take care of your kids in secure and enjoyable environment.I am available for full-time/on call and flexible for any days and time.

Contact this babysitter
Sitter's Profile
Expected rate
$ 15.00 - 20.00
Age of children you will sit for

0-1 years old (Newborn)
1-3 years old (Baby)
3-10 years old (Kid)
10+ years old

Additional task you can provide

Supervision of more than two k
Letting kids play outside safe
Going for a walk with a stroll
Cooking light meal
Grocery Shopping
Light Housecleaning
Laundry
Caring for Sick Children
Potty Training

Special Skill
Reference
References Available Upon Request.
My Availability
SUN
MON
TUE
WED
THU
FRI
SAT
0 am -
3 am
3 am -
6 am
6 am -
9 am
9 am -
12 pm
12 pm -
15 pm
15 pm -
18 pm
18 pm -
21 pm
21 pm -
24 pm
Available
Not Available
Job Types
Full-time
Available working period

I can work until : Feb. 10th, 2019
Available immediately
Prefer long-term work

Other Special Request can be asked for.
Comment
Member Since
Sep. 10th, 2017
Last Login Date
Feb. 27th, 2019
Profile Last Updated
Feb. 27th, 2019
Visitor to this Profile
23234
Received Contact Email
11
Multi-language Profile