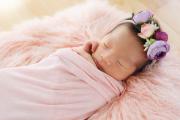 May
Vancouver / Vancouver, BC.
Phone (Cell) 778-872-7789
First Language
日本語
2nd. Language
English [Conversational]
Sex
Female
Age
35
Status in Canada
Permanent Residence / Citizen
Date of Expiry
Permanent
Education
University Graduate
Sitter Location
Sitter's Home
Sitter Experience
Experienced [5.0 year(s)]
May's Self-Introduction
A Japanese midwife has started baby-sitter. Infants are also welcome‼︎
Hello. Thank you for visiting.

I moved to Canada with my family in February.

I worked as a midwife (NICU, obstetrics) in Japan for 8 years.
I haven't obtained a Canadian qualification yet, but I am studying at a Japanese university about the growth process of children and emergency response.

Of course, infants are also welcome!
In addition to powdered milk, we also accept breastfeeding with frozen breast milk.

I have been doing family day care for 2 months old in Australia for 1 year.
Anyway, I love babies and children, so I enjoyed playing every day!

I have a 3-year-old son who attends preschool in the afternoon from September to Monday to Thursday. I'm very sorry, but I hope that your child will be able to accompany to the transfer.

My home location is near Mt Pleasant.
The hourly wage is $ 16 including Saturdays and Sundays regardless of the number of children.

Please contact me if you have any concerns, as the time etc. will be a little flexible.

Thank you.

Contact this babysitter
Sitter's Profile
Expected rate
$ 16.00 - 16.00
Age of children you will sit for

0-1 years old (Newborn)
1-3 years old (Baby)
3-10 years old (Kid)

Additional task you can provide

Supervision of more than two k
Letting kids play outside safe
Going for a walk with a stroll
Cooking light meal
Light Housecleaning
Caring for Sick Children
Potty Training

Special Skill
Reference
No Reference Available.
My Availability
SUN
MON
TUE
WED
THU
FRI
SAT
0 am -
3 am
3 am -
6 am
6 am -
9 am
9 am -
12 pm
12 pm -
15 pm
15 pm -
18 pm
18 pm -
21 pm
21 pm -
24 pm
Available
Not Available
Job Types
Full-time
Available working period

I can work from : Jul. 10th, 2021
Available immediately

Other Special Request can be asked for.
Comment
Member Since
Jun. 18th, 2021
Last Login Date
May. 5th, 2023
Profile Last Updated
Apr. 23rd, 2023
Visitor to this Profile
3654
Received Contact Email
7
Multi-language Profile