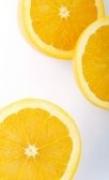 Rio
Vancouver / Vancouver, BC.
First Language
日本語
2nd. Language
English [Fluent]
Sex
Female
Sitter Location
Either
Sitter Experience
Experienced [7.0 year(s)]
Rio's Self-Introduction
daycare teacher, babysitter
I have several years experiences as babysitter the ages between newborn and 6 years old. I also have experienced working with children who have special needs such as autism, ADHD, and developmental disorders. I am looking forward to being a part of your family! Please don't hesitate to ask me if you have any questions :)

Contact this babysitter
Sitter's Profile
Expected rate
$ 22.00 - 25.00
Age of children you will sit for

0-1 years old (Newborn)
1-3 years old (Baby)
3-10 years old (Kid)
10+ years old

Additional task you can provide

Supervision of more than two k
Letting kids play outside safe
Going for a walk with a stroll
Cooking light meal
Grocery Shopping
Light Housecleaning
Laundry
Pet Care
Caring for Sick Children
Homework Help
Potty Training

Special Skill

First Aid
Childhood Education
Nursery Teacher
Teacher

Reference
References Available Upon Request.
My Availability
SUN
MON
TUE
WED
THU
FRI
SAT
0 am -
3 am
3 am -
6 am
6 am -
9 am
9 am -
12 pm
12 pm -
15 pm
15 pm -
18 pm
18 pm -
21 pm
21 pm -
24 pm
Available
Not Available
Job Types
Part-time
Available working period
Other Special Request can be asked for.

Available for night time sitting
Available for over night sitting
Available for On-Call

Comment
I'm pretty flexible so feel free to message me anytime
Member Since
Sep. 11th, 2015
Last Login Date
Jan. 23rd, 2022
Profile Last Updated
Jan. 23rd, 2022
Visitor to this Profile
39254
Received Contact Email
15
Multi-language Profile