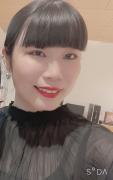 Shiori
Burnaby / Burnaby, BC.
First Language
日本語
2nd. Language
English [Native]
Sitter Location
Guardian's Home
Sitter Experience
Not Experienced
Shiori's Self-Introduction
I have experience!!
Hello! I'm Shiori! Japanese! I have Japanese early childcare license and B.C. Early child care assistant license.
I worked at English class in Japan. I'm available except for 9 am-3 pm. I work at daycare at the time. Night time, holiday and weekend fine!! I love cooking too!

こんにちは!しおりです!
日本では幼稚園の英語イマージョンクラスで働いていました!
9時3時はデイケアで働いているのでその他の時間ならいつでも大丈夫です!
ご連絡おまちしてます!



Contact this babysitter
Sitter's Profile
Expected rate
$ 20.00 - 30.00
Age of children you will sit for

0-1 years old (Newborn)
1-3 years old (Baby)
3-10 years old (Kid)
10+ years old

Additional task you can provide

Supervision of more than two k
Letting kids play outside safe
Going for a walk with a stroll
Cooking light meal
Grocery Shopping
Light Housecleaning
Laundry
Pet Care
Caring for Sick Children
Homework Help
Potty Training

Special Skill

First Aid
Childhood Education
Nursery Teacher

Reference
References Available Upon Request.
My Availability
SUN
MON
TUE
WED
THU
FRI
SAT
0 am -
3 am
3 am -
6 am
6 am -
9 am
9 am -
12 pm
12 pm -
15 pm
15 pm -
18 pm
18 pm -
21 pm
21 pm -
24 pm
Available
Not Available
Job Types
Part-time
Available working period
Other Special Request can be asked for.

Available for night time sitting
Available for over night sitting
Available for travel accompany
Available for On-Call

Comment
9-3時まではお仕事をしておりますので、夕方から夜、夜中、土日祝対応可能です!
まずは一度ご連絡ください!
Member Since
Jan. 4th, 2023
Last Login Date
Jul. 31st, 2023
Profile Last Updated
Jul. 20th, 2023
Visitor to this Profile
887
Received Contact Email
2
Multi-language Profile
No profile in other language edited.