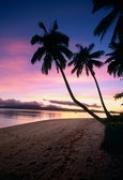 Eri
Vancouver / Vancouver, BC.
First Language
日本語
2nd. Language
English [Conversational]
Sex
Female
Age
36
Status in Canada
Applying for Permanent Residence
Sitter Location
Either
Sitter Experience
Experienced [1.0 year(s)]
Eri's Self-Introduction
Looking for nanny job on weekdays
Hi Nice to meet you!
I am Eri from Japan and I used to work as a nurse for 9 years in Japan.
Also I have some experiences as nanny in Canada.
I love taking care of baby,playing with kids.

I am looking for weekdays job but I might be open on weekend or night time too.On call is also fine:)

Please contact me if you are interested in!

Cheers

Contact this babysitter
Sitter's Profile
Expected rate
$ 15.00 - 20.00
Age of children you will sit for

0-1 years old (Newborn)
1-3 years old (Baby)
3-10 years old (Kid)
10+ years old

Additional task you can provide

Supervision of more than two k
Letting kids play outside safe
Going for a walk with a stroll
Cooking light meal
Grocery Shopping
Light Housecleaning
Laundry
Pet Care
Caring for Sick Children

Special Skill
Reference
No Reference Available.
My Availability
SUN
MON
TUE
WED
THU
FRI
SAT
0 am -
3 am
3 am -
6 am
6 am -
9 am
9 am -
12 pm
12 pm -
15 pm
15 pm -
18 pm
18 pm -
21 pm
21 pm -
24 pm
Available
Not Available
Job Types
Full-time
Available working period
Other Special Request can be asked for.

Available for night time sitting
Available for over night sitting
Available for travel accompany
Available for On-Call

Comment
Member Since
Mar. 5th, 2015
Last Login Date
Mar. 17th, 2022
Profile Last Updated
Sep. 14th, 2020
Visitor to this Profile
43436
Received Contact Email
20
Multi-language Profile