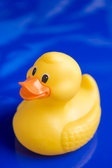 js
burnaby / burnaby, BC.
First Language
한국어
2nd. Language
English [Fluent]
Sitter Experience
Not Experienced
js's Self-Introduction
I am a Family Child Care provider.
Type: Other (Early childhood educator)
HELP
Experienced early childhood educator
I have experienced work with 0 to 5 years old in Canada and Korea and I have first aid. I really like Japanese culture. it seems great to me. I am reallly enjoy working with children. I am a fully responsobility person and working hard.

Contact this babysitter
Sitter's Profile
Expected rate
$ 8.00 - 15.00
Age of children you will sit for

0-1 years old (Newborn)
1-3 years old (Baby)
3-10 years old (Kid)

Special Skill

First Aid
Childhood Education
Teacher

Reference
References Available Upon Request.
My Availability
SUN
MON
TUE
WED
THU
FRI
SAT
0 am -
3 am
3 am -
6 am
6 am -
9 am
9 am -
12 pm
12 pm -
15 pm
15 pm -
18 pm
18 pm -
21 pm
21 pm -
24 pm
Available
Not Available
Job Types
Full-time
Available working period
Other Special Request can be asked for.

Available for night time sitting
Available for over night sitting
Available for travel accompany
Available for On-Call

Comment
Member Since
Nov. 21st, 2010
Last Login Date
Dec. 27th, 2010
Profile Last Updated
Nov. 21st, 2010
Visitor to this Profile
8168
Received Contact Email
12
Multi-language Profile
No profile in other language edited.