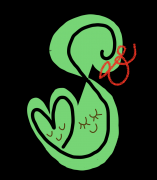 Satomi
Richmond BC / Richmond, BC.
Phone (Cell) 778-899-3919
First Language
日本語
2nd. Language
English [Fluent]
Sitter Location
Sitter's Home
Sitter Experience
Experienced [2.0 year(s)]
Satomi's Self-Introduction
I am a Family Child Care provider.
Type: RLNR (Registered License Not Required)
HELP
Doula & Childcare Satomi Tree (Registered licence not required)
In my facility or In your home care.

Working hours: Monday – Friday 9:00 am – 5:00 pm for Part-time, Full-time, and Casual.
*Extention time is available 7:00 am to 9:00 am, and 5:00 pm to 7:00 pm.
Saturday and Sunday: 9:00 am - 5:00 pm for Casual
We are vacant Part-time, Full-time, and Casual from August 2021.

The price range is $20 to $33.
One child to Three Children(sibling) Please contact us for more detail.

Affordable Child Care Benefit can be applied for Part-time and Full-time children in my facility.
--------------------------------------------------
I offer a wide variety of services for pregnant women/couples, as well as breastfeeding, postpartum, childcare support.
Please take a look if anything is of interest or need to you!

Doula Satomi tree makes your services special.
https://satomitree.ca/
778-899-3919

Contact this babysitter
Sitter's Profile
Expected rate
$ 15.00 - 20.00
Age of children you will sit for

0-1 years old (Newborn)
1-3 years old (Baby)
3-10 years old (Kid)

Additional task you can provide

Supervision of more than two k
Letting kids play outside safe
Going for a walk with a stroll
Cooking light meal
Light Housecleaning
Laundry
Homework Help
Potty Training

Special Skill

First Aid
Childhood Education

Reference
References Available Upon Request.
My Availability
SUN
MON
TUE
WED
THU
FRI
SAT
0 am -
3 am
3 am -
6 am
6 am -
9 am
9 am -
12 pm
12 pm -
15 pm
15 pm -
18 pm
18 pm -
21 pm
21 pm -
24 pm
Available
Not Available
Job Types
Full-time
Available working period

Available immediately
Prefer long-term work

Other Special Request can be asked for.

Available for night time sitting
Available for On-Call

Comment
Member Since
Jun. 26th, 2021
Last Login Date
Jul. 12th, 2021
Profile Last Updated
Jul. 12th, 2021
Visitor to this Profile
7514
Received Contact Email
0
Multi-language Profile