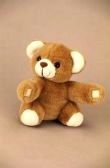 Ayumi
UBC / Vancouver, BC.
First Language
日本語
2nd. Language
English [Conversational]
Sitter Location
Either
Sitter Experience
Experienced [10.0 year(s)]
Ayumi's Self-Introduction
For Moms in UBC!
Hi I am a Japanese mom of 2years old son. We live in UBC and I wonder if any moms in neigbhour needs some break and want someone to watch her kid for a couple of hours.

I am currently working on weekends and I'm looking for something for a few hours on week days or/and a couple days in a week but i am open for negotiation for details. I can watch your child at the park while you need to run for errands, pick up from daycare/preschool/school and look after your child. I have experience and the first aid certificate for young children.

Are you a mother of dogs or cats, too? I do dog walking or cat sitting. Even house sitting when you and your family are away.
If you are interested, please email for details. I'm flexible and my rates are reasonable.
Thank you!

Contact this babysitter
Sitter's Profile
Expected rate
$ 12.00 - 15.00
Age of children you will sit for

0-1 years old (Newborn)
1-3 years old (Baby)
3-10 years old (Kid)

Additional task you can provide

Letting kids play outside safe
Going for a walk with a stroll
Grocery Shopping
Pet Care

Special Skill
Reference
References Available Upon Request.
My Availability
SUN
MON
TUE
WED
THU
FRI
SAT
0 am -
3 am
3 am -
6 am
6 am -
9 am
9 am -
12 pm
12 pm -
15 pm
15 pm -
18 pm
18 pm -
21 pm
21 pm -
24 pm
Available
Not Available
| | |
| --- | --- |
| Job Types | Part-time |
| Available working period | |
| Other Special Request can be asked for. | |
| Comment | |
Member Since
Oct. 26th, 2011
Last Login Date
Jan. 11th, 2023
Profile Last Updated
Jan. 11th, 2023
Visitor to this Profile
53903
Received Contact Email
9
Multi-language Profile